Rejuvenate your skin without undergoing any aggressive surgical procedures.
Dermal Fillers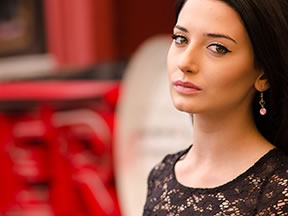 These are the temporary injectable products that are placed in the dermal layer of the skin, between the superficial epidermis and the subcutaneous fat layer. There are basically 2 types of fillers: Thicker products that are used in the cheeks to replace lost volume and slightly thinner products used to actually fill in the creases and wrinkles in specific areas, especially around the mouth.
There are a number of dermal filler on the market right now. All are high quality and have their own specific indications and uses. I will help you decide on the specific product(s) that will be best for your needs.
Juvederm, Restylane, Belotero
These are the thinner fillers used for the correction of moderate to severe facial wrinkles and folds, such as nasolabial folds (lines from the nose to the corners of the mouth), also known as smile lines or laugh lines. Another common treatment is the Marionette Lines: the long vertical lines on either side of the mouth. Deep marionette lines might give the face an expression of being dissatisfied, grim or even scornful. The same fillers can also be used in the lips to replace lost volume and create a smoother texture.
Voluma, Resylane Lift and Radiesse
Thicker and more viscous fillers that are designed to replace lost cheek volume. As we age our face gradually loses the fat pads that provide the structural support of our skin. These fat pads give the face the projection outward and when lost there is a sunken look as the skin literally starts to gravitate towards our chin. This skin migration causes increased wrinkles and escalates the nasolabial folds.
These products can create a "liquid facelift" because of the ability to actually lift the sagging cheek noticeably and improve both nasolabial folds and marionette lines.